OTAKU SUMMIT 2020: Announcement of Event Postponement
Apl. 3, 2020
In light of the current situation and in order to prevent the spread of new coronavirus infection (COVID-19) it was decided to postpone OTAKU SUMMIT 2020 (scheduled date: June 27 and 28, 2020) .
We closely monitored the situation and announcements from the Tokyo Government and other related parties in order to hold the event according to plans. But eventually we concluded to postponed event not only because of the spread of new coronavirus infections in Japan, but also because of many participants from other countries planned to take part in our event.
The new schedule will be announced on this website (https://otaku-summit.jp/) and official Twitter (@otaku_summit_jp) as soon as it is decided.
Otaku Summit Special Display at Comic Market 97!
Dec. 25, 2019
A special display about OTAKU SUMMIT will take place at the IOEA Booth during Comic Market 97 which will be held at Tokyo Big Site from December 28-31, 2019.
The display will introduce OTAKU SUMMIT 2020 and efforts taken so far to host the event. You will also be able to interact with other otaku fans and event organizers from around the world.
BOOTH EXHIBITION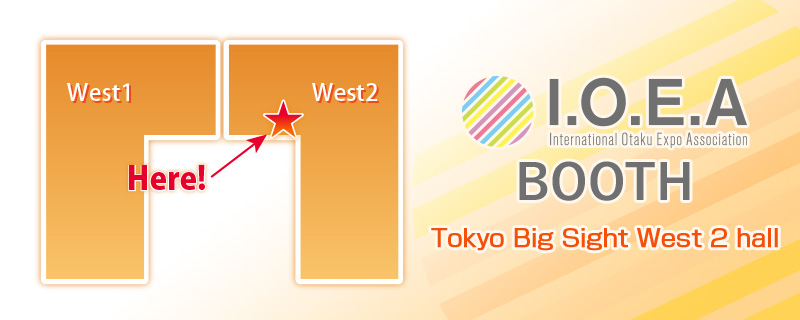 Booth Name: International Otaku Expo Association
Booth location: West Hall 2
Comic Market 97 Event Outline
Date and Time: Dec. 28 - 31 , 2019, 10:00 a.m. - 4:00 p.m.
Event Location Name: Tokyo Big Sight
Host Address: 3-11-1, Ariake, koto-ku, Tokyo, JAPAN 135-0063
Organizer: Comic Market Preparatory Committee
Event Website URL:https://www.comiket.co.jp/